California
Click on this link and print out a copy of a Physicians Prescription to be filled out by your Physician. Now accepting Cigna Insurance
We accept CIGNA, Auto injury, Workers comp insurance.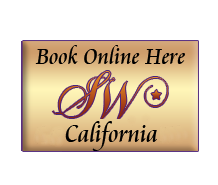 If you have issues finding a time that fits your schedule please email star@southwesttherapy.com.  We are committed to help you coordinate with a massage  professional and can stay later or open earlier for your needs. We are also available for events, showers, shows, parties  & gatherings to make your event spectacular!

 follow us on Facebook for health & wellness tips!
All LMTs are independent contractors running their own businesses.
You can buy gift cards, promotions, packets and hire out for events with them directly.
California Therapists:
Laura Cochran-#37527-text 916-308-1229
9712 Fair Oaks Blvd. Suite C
Fair Oaks, CA
Monday through Sunday 8am-7pm Laura 916-308-1229
Cigna Insurance, workers comp and auto insurance accepted