California
Click on this link and print out a copy of a Physicians Prescription to be filled out by your Physician. Now accepting Cigna Insurance
We accept CIGNA,Auto injury & Workers comp insurance.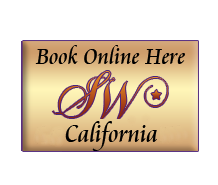 If you have issues finding a time that fits your schedule please email star@southwesttherapy.com.  We are committed to help you coordinate with a massage  professional and can stay later or open earlier for your needs. We are also available for events, showers, shows, parties  & gatherings to make your event spectacular!

 follow us on Facebook for health & wellness tips!
Verdure with Yani 916-666-1717 use SW scheduling button to schedule a massage with Yani.
1835 Prairie City Rd. #400
Folsom CA 95630 
 Monday through Thursday 5am-10pm!
Friday, Saturday and Sunday 5am-10pm
All LMTs are independent contractors running their own businesses.
You can buy gift cards, promotions, packets and hire out for events with them directly.
Laura Cochran by text or  call for appointment 916-308-1229
not listed on our online booking scheduler
9712 Fair Oaks Blvd. Suite C
Fair Oaks, CA
Monday through Sunday 8am-7pm
Cigna Insurance, workers comp , ACN and auto insurance accepted
California Therapists:
Siyu George (Yani) #67673
Text if trouble booking online 916-666-1717
Laura Cochran-#37527-text 916-308-1229