LMT CEU Classes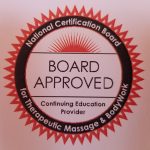 NCBTMB CEU Provider #100400
Due to Covid-19 classes are extremely limited- If class is full pleases call me at 505-239-9644 to get on the waitlist. Thank you   
 My personal story of keeping income during Covid-19 2020.  Right before Covide-19,  March 15, a client settled an auto case and a check for $8000.00 came in. Covid -19 hits and lockdown continues for months. May 25 another client settled an auto case and I received another check for $8160.00. The method I use with clients, lawyers and auto adjusters works!                              
Auto Insurance Medical Billing & Working with Lawyers 8 CEU
To see an overview of the class for Minnesota –  CLICK HERE
To see an overview of the class in New Mexico – COMING SOON
Pelican Rapids MN -Class dates to be announced April 2021
Rio Rancho NM -Class dates to be announced April 2021

To reserve and pay for your CEU Class –  CLICK HERE
Star Ridsdale Instructor
Member ANMA American Naturopathic Medical Association
2020-NCBTMB CEU Provider #100400  to teach 2 classes for Massage Therapists
2020-Certified Yoga Teacher by Yoga Renew
2020-Certified Life Coach by New Skills Academy
2016-Manufacturer of SW Pain/Arthritis Care & Face Serum
2013-Graduated Trinity College in Naturopath & Master Herbalist
2011-Certified in Microcurrent & Vibrational Medicine by Dr. Starwynn
2009-Certified Brain Integration by Dr. Susan McCrossin
2008-Certified Kinesiology by Dr. J Dunn
1993-Graduated Crystal Mountain Massage School LMT#1435NM
1990-Present-Studies Martial Arts Self-Defense training

I work extensively with professional, i.e., doctors, lawyers, auto insurance adjusters,  Intel and Facebook as a massage therapist. My goal is to help therapist not make the costly time-consuming burn out mistakes that I made early in my career. My passion is to increase income for massage therapists, thus this incredible course!
According to the auto insurance industry experts, the average driver will be in 4 car accidents over the course of their lifetime. Oct 11, 2019 data