4 in 1 Collagen, Vitamin C, EGF & Hyaluronic Face Serum
Click link below to order from Walmart.com
https://www.walmart.com/search/?cat_id=0&query=sw+serum

Smooths wrinkles and scars, promotes new skin growth! Fantastic deal as you are buying one product with 4 treatments for your face and neck!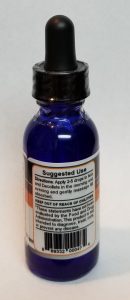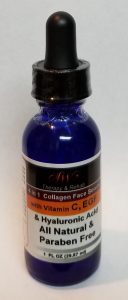 Below is our best selling item every! Made for my 92 year old mother for her arthritis pain. Our clients range from ranchers, farmers, police, firemen, veterans, doctors, elderly and professionals who cannot use pain relieving drugs with side effects as in damaging liver, kidney function or impaired driving ability, sleepiness, lethargy and too costly to continue using.
SW Therapy & Rehab 
Pain/Anxiety & Arthritis Care
Adult Use-Penetrating, long lasting joint pain reducer for sore muscles and aching joints. Safe, fast, effective, grease less, stainless,
water washable cream. MADE IN THE USE
https://www.ebay.com/itm/324325581644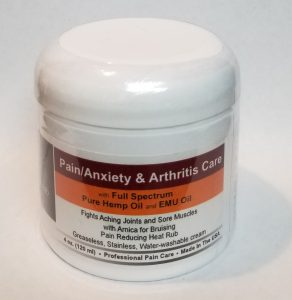 SW Therapy & Rehab Pain/Anxiety & Arthritis lotion is $6.24 an OZ! AND OURS WORKS!
What makes this product great is that is the combination of all of these ingredients at just the right % that makes this product work so efficiently.

Eucalyptus Oil is a cream for pain relief and speeds up the healing of injuries. Promotes feelings of easy breathing and helps clear the mind.
Camphor is topically used to relieve pain and reduce itching. It has also been used to treat fungal infections of the toenails, warts and osteoarthritis. Camphor is used topically to increase local blood flow and as a counter-irritant which reduces pain and swelling caused by irritation.
Emu oil is used topically for athletes food, poor circulation and skin conditions including dry skin, dandruff, eczema, psoriasis, winkles or age spots. It is also used to protect skin from sun damage and to promote more youthful looking skin.
Menthol gives you a cooling, calming effect.
Gum Spirit of Turpentine-Can be used for pain as well as upper respiratory ailments like chronic coughs and chest congestion.
Arnica oil reduces pain and disease causing inflammation when applied to the skin. Is helpful for all kinds of bruises, aches, sparing and even arthritis flare ups. It can be applied to insect bites to reduce irritation and inflammation.
Disclaimer-This product is not intended to diagnose, prevent, treat or cure any disease. Any representation regarding this efficacy of SW Therapy & Rehab product have not been evaluated by the food and drug administration. Always check with your physician  before starting any new item or dietary supplement program.
Tested on my own family who inspired me to test and produce this product since no other product was working for my 92 year old mother. My mother has a debilitating arthritis. Before use of this product nothing worked.  She was so happy that it works great and within minutes.
Myself, who after 18 years as a an airline baggage handler then 20 years as a massage therapist my wrist and fingers just ached constantly.  While using this product, I am able to live my life without using pharmaceuticals drugs.  It worked fast and was incredible.
Sold in NM:                                                 Sold in MN:
Corrales Pharmacy                               Lakegirl
4940 Corrales Rd.                                 719 Roosevelt Ave
Corrales NM 87048                             Detroit Lakes, MN 56501
Salon Deluxe                                            Saucy's Cottage/Shady Hollow
3301 Southern Blvd. SE                    12673 Co. HWY 17
Rio Rancho NM 87124                      Detroit Lakes MN 56501
Melanies                                                     Aim Chiropractic
2345 Southern Blvd. SE                     101 Coney Street W
Suite B10                                                     Perham, MN 56573
Rio Rancho NM 87124                       218-346-2225
Phil's Pharmacy                                    The Barn at Dunvilla
5510 Lomas Blvd NE                          48203 US HWY 59
Albuquerque NM 87110                Pelican Rapids MN 56572
218-849-9621
Sarah Hair Salon                                 Sold in OR
9720 Candelaria NE                       JNA Chiropractic
Suite G                                                    8550 SW Apple Way
Albuquerque NM 87114            Portland OR 97225
Unite Massage Therapy
Edduina Alvarez
3909 Juan Tabo NE
#7
Albuquerque NM 87111
Sold in CA:                                                  Sold in AZ:
Simi Valley Chiropractic                   Bungalow
4519 Alamo Street                              15330 N. Hayden Rd. #120
Simi Valley, CA 93063                        Scottsdale AZ 85260
SW is proud to partner with and please welcome to A Family Tree – Home of Custom Engraved Tree Plaques
afamilytree.com
We have created Engraved Tree Plaques and Wind Chimes!  Our Made in the USA products provide a way to mark special occasions in our lives, such as a Birth, Wedding or to Memorials! Our Tree Markers use our patented tension springs to "hug the tree" so it's safe & gentle to the Tree and takes seconds to install (never drill holes into Trees)! So Dedicate a Tree or our Personalized Wind Chimes for Memorials, Celebrations, Dedications for People, Places & Pets, place your order today or call me! 248.935.5464
Free Shipping in USA
Our Tree Tags hang proudly at Ground Zero
One of Oprah's Favorites
Also one of Star's Favorites!