Click on this link and print out a copy of a

Physician's

Referral Form

to be filled out by your Physician.
We accept CIGNA,  VA TRIWEST Community Care Network, Presbyterian, Auto Accident and Workers Compensation Insurance.
See our Shopping connection to buy SW Therapy & Rehab Hemp Oil  cream or Face Serum
Locations for massage-Albuquerque, Cedar Crest, Los Lunas & Rio Rancho!
Please look at your PRESBYTERIAN  medical card and check the group number:
GR002180 Presbyterian healthcare services
GR002194  Albuquerque Public Schools
GR008984 Ben Archer Health Center
GR005720 City of Rio Rancho
GR008044  University of New Mexico
GR008178 NM GAS  CO
GR008178 NM GAS CO retirees
GR002193  NMRHCA
GR002182  Tri State Generation
GR002183 Wagner Equipment Co.
GR002192 NMPSIA
GR009363  NM UFCW Unions and employees health and welfare fund
GR010016  County of Bernalillo
GR002191  State of NM
GR009412  Intel corp.
GR001406  State Employees Credit Union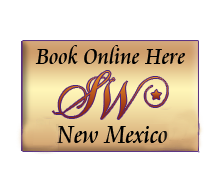 Please note our cancellation policy.
While we realize emergencies and priority meetings do come up, if you no show your appointment you will be billed for the time missed. Cancellations are done online 24/7 and are the ONLY accepted way to cancel. No phone calls or emails are accepted in place of canceling online. We generously give you up until TWO (2) hours before your appointment time to cancel. This will give us time to go through our waitlist and try to fill the open position.
If you have issues finding a time that fits your schedule, please email star@southwesttherapy.com we are committed to help you coordinate with our massage professionals and can stay later or open earlier for your needs. We are also available for events, showers, shows, parties & gatherings  to make your event spectacular!
 follow us on Facebook for health & wellness tips!
All LMTs are independent contractors running their own businesses.  You can buy gift cards, promotions, packets and hire out for events with them directly. SW does deep tissue, Swedish, trigger point, pre/post-natal massage, sports massage, and most have hot stone, cold stone and hot towels with your massage.
LOCATIONS:
ALBUQUERQUE
2901 Juan Tabo Blvd NE
Suite 101C
87112
Carrie Ohara 505-677-5274
Star Ridsdale ND
3321 Candelaria Road NE 
Suite 109 Building Plantium Suites
87107
Maria Willis 505-589-1388
Star Ridsdale ND  
3200 Carlisle Blvd NE 87110
Suite 124
cross street N of Candelaria
Vale Tso 505-545-2912
123 Central Ave NW
Central & 2nd 87102-3408
INSIDE BIGBYTE.CC CORP
Kim Telles 505-859-6329
201 Montclaire Dr SE,
Albuquerque NM 87108
Enter by the gate on Silver
There are 2 buildings 201 Montclaire and 202 Montclaire
201 is the one that is PINK WITH BLUE TRIM
There is a sign on the building that says ASHA
Sophia meets each client in the lobby and escorts them to her room
Sophia Rider 505-730-9061
Star Ridsdale 505-239-9644
1330 San Pedro Drive NE
Suite 205E
Albuquerque NM 87110
Janice Hernandez MT2023-0114
cell 505-266-1627
Star Ridsdale ND
LANDMARK
6303 Indian School Road NE
Albuquerque NM 87110
Amber Senasack 972-795-0435
Shane Smith 505-900-1626

705 Grace St. NE- HOME OFFICE; no access for wheelchair or walker 
cross street S of Lomas and W of Juan Tabo
Albuquerque NM 87123
Katina Lowe 505-800-9907
2724 VASSAR PLACE NE 87107-1869
MapQuest-GOLDEN FLOWER CHINESE HERBS
We are the 1st glass door closest to the Vassar PL road
by Comanche and Carlisle
Jaqueline Johnson 505-263-7882
4141 Montgomery Blvd NE
Albuquerque NM 87109
Constance Stauffacher 503-689-5536
Star Ridsdale ND
2921 Carlisle Blvd NE
Suite 101
cross street Candelaria
Albuquerque NM 87110
Allisen Wensman 505-310-8706
Karina Valverde 505-204-1990
Star Ridsdale ND
5115 Coors Blvd NW
Suite C Aura Beauty 
Albuquerque NM 87120
Vanesa Sandoval 575-405-1981
RIO RANCHO/Massage
1005 21ST SE /7 days a week.
Suites 9 & 21
 Rio Rancho NM 87124/by Southern and Unser
Executive suites bldg. 7 days a week
Please enter double doors on the East side and wait in lobby.
Star Ridsdale 505 239 9644
Celia Larcom 505-236-9556 
Emery Cruz 210-557-5197
Francine Vigil 505-975-3524
Dawn Kirby 517-282-7006
Lauren Garcia 505-639-2249 suite 21 only
Breanna Garvin 505-985-6359
Amber Senasack 972-795-0435
Shane Smith 505-900-1626
Allisen Wensman 505-310-8706
Karina Valverde 505-204-1990
Constance Stauffacher 503-689-5536
Sophia Rider 505-730-9061
Carrie Ohara 505-677-5274

RIO RANCHO/Massage
4200 Meadowlark Lane SE 
Suite 7
Rio Rancho 87124
Megan Dean 505-554-8075
Walter Pinell 505-361-9100
GALLUP /Acupuncture
509 S. 3rd Street
inside Mystique salon
Gallup NM 87301
Emily Hornback DOM 505-430-5941 
GALLUP/ Massage
1808 E AZTEC AVE STE 4
Gallup NM 87301
Barbara Shorty 505-870-0523
LOS LUNAS/ Acupuncture & Massage
367 Main Street SE
inside Revive Spa & Salon
Los Lunas NM 87031
Bonnie Paciello DOM  505-489-0067
Ariela Salas 505-420-7073

LOS LUNAS/ Massage
430 Captial Drive SW
Los Lunas NM 87031
Priscilla Stracener 505-238-7820
Yvonne Guardian 505-274-8503
 META ONSITE in Los Lunas
Must be a META EMPLOYEE and have a badge to enter META facility onsite 
For those in Auto accidents, if you are unlucky enough to suffer an auto accident, the collision itself is only the beginning. Now you are forced to deal with an insurance company to assess the damages and rely on them to offer an amount to cover the costs. But insurers have their own agenda. Insurance adjusters work for the insurance company to payout as little as possible. An auto accident attorney specialized in working with people who have gone through an auto or cycle accident. This gives you the ability to concentrate on getting better and the lawyer to work and get you to the compensation you deserve.  Ask us for referrals to lawyers we know and trust and have worked many years. We can help you get better.
New Mexico Therapists:
Dr. Star Ridsdale ND, MH, BIT, LMT #MT1435
Amber Sena #MT7570
Vale Tso #MT9326
Celia Larcom#MT4333
Emery Cruz #MT8516
Kim Telles#MT8504
Jaqueline Johnson #MT8996
Megan Dean #MT7816
Walter Gutierrez #MT9019
Audrey Blanco #MT9386
Katina Lowe #MT6016
Yvonne Guardian #MT7122
Priscilla Stracener #MT8055
Barbara Shorty #MT5077
Karina Valverde #MT8064
Sophia Rider MT2023-0126
Amber Senasack#MT22006
Vanesa Sandoval# MT9295
Shane Smith #MT22009
Dawn Kirby #MT9486
Francine Vigil #MT22029
Carrie O'Hara #MT23007
Bonnie Paciello #DOM700
Lauren Garcia #23003
Breanna Garvin #23004
Constance Stauffacher #23018
Sophia Rider #2023-0126
Ariela Salas #22024
Emily Hornback #DOM1224
Some Therapies we may use: taping, cupping, essential oils, aromatherapy, hot packs, trigger point  and

Cold Stone Massage, great for Sinus/headache
Cold stones dramatically reduce tension and lines in the face and jaw. Refresh your grace, get sinus and headache relieve while you get your neck, arms, shoulders and scalp massaged combined with an invigorating essential oil to soothe and relieve your stress.
Hot Stone Massage


Our therapists skillfully uses heated river stones with massage strokes to key points on the body, creating sensations of comfort and warmth. The direct heat from the stones  relaxes the muscles allowing manipulation of a greater intensity and re-balancing of the body. SW never leaves hot stones on the body.