SW Therapy & Rehab is proud to offer Calm/ Anxiety CBD lotion (no THC) For professionals and professional strength! Compare to internet and other places CBD creams 4 OZ for $50/ or 1 OZ for 52.66. You are getting the best deal from SW and the a lot more!
Compare to what is in Walmart stores per OZ is $9.49 and 8.93 an OZ. SW Therapy & Rehab CBD is $6.24 an OZ!!!!!!!! and it works!
8 oz $50.00 What makes this product great is that is besides having CBD for pain and anxiety it also has:
Eucalyptus oil is a cream for pain relief and speeds up the healing of injuries.
Camphor is topically used to relieve pain and reduce itching. It has also been used to treat fungal infections of the toenails, warts and osteoarthritis. Camphor is used topically to increase local blood flow and as a counterirritant which reduces pain and swelling caused by irritation.
Emu oil is used topically for athletes food, poor circulation and skin conditions including dry skin, dandruff, eczema, psoriasis, winkles or age spots. It is also used to protect skin from sun damage and to promote more youthful looking skin.
Hemp oil is rich in protein, polyunsaturated fatty acids,  omega 6, omega 3 and insoluble fiber. There are an excellent source of tocopherols or vitamin E antioxidants. Hemp oil can be used to increase immunity, counteract aging skin and improve cardiovascular health.
Menthol gives you a cooling, calming effect.
Arnica oil reduces pain and disease causing inflammation when applied to the skin. Is helpful for all kinds of bruises, aches, sparing and even arthritis flare ups. It can be applied to insect bites to reduce irritation and inflammation.
This product is not intended to diagnose, prevent, treat or cure any disease. Any representation regarding this efficacy of SW Therapy & Rehab CBD product have not been evaluated by the food and drug administration. Always check with your physician  before starting any new item or dietary supplement program.
Call to order/Star 505 239-9644
Acupressure  ear seeds pack of #60 for $5
Use one seed adjacent to each ear lobe -seeds stay on for 1-7 days depending on your skin type. Average pack will last 1-3 months.
Star 505 239 9644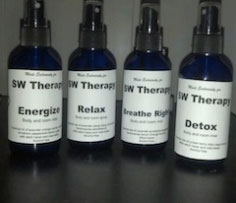 AROMATHERAPY LINE
Relax-
Breath deep the earthy smell of this mist and allow your stress to slip away. With a hint of Lavender and Chamomile, it will help you get a great night sleep. Essential oils of Lavender Ylang Ylang Chamomile Frankincense Sandalwood With witch hazel and rose water Alcohol free
Energize-
Rosemary was used in Ancient Rome to help scholars maintain alertness for studying and testing, it can do the same for you. All the energy you need, with no shaky side effects. Essential oil of Lavender Orange Vanilla Rosemary Cinnamon Peppermint Lemom grass witch hazel and Rose water Alcohol free
Breathe Right-
The combination of Lavender and Eucalyptus will help open stuffy airways and calm inflamed sinuses from colds and allergies, while Tea Tree Oil works to disinfect your workspace without the use of harsh chemicals. Essential oils of Lavender Eucalyptus Peppermint Frankincense Lemon Orange Tea Tree Witch-hazel Alcohol free
Detox-
This great mix of Clary Sage and Juniper Berry with a touch of Lemon will help get your lymphatic system flowing and reduce excess bloating while helping you to unwind. Essential oils of Juniper Berry Clary Sage Lemon With witch hazel and Rose water Alcohol free
Each bottle is 4 oz.
Contact for ordering: Winterlmt@gmail.com Price $15 plus shipping Coupon code STAR for the discount

Shop Simply Organic:
Our goal is to provide professional salons and spas, and their guests, a natural and organic choice of products to use on their hair and skin. We are passionate about developing safe, high-performance products of the highest quality, as well as sharing information with the professional salon and spa community on the health and wellness of stylists and their clients.
IMPORTANT for all Southwest Therapy customers! If you use STAR as your checkout code you will get a 10% discount plus FREE shipping!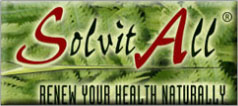 Solvit All Organic:
Solvit All Naturally companies, which include EczemX, Truly Ageless, Solvit All and Solvit All Pets, have been bringing consumers quality, all natural, vegan skincare products, hair care products, skin disorder products, professional grade supplements, natural pet products and natural health educational materials for over 18 years. Proudly endorsed by PETA and the Organic Trade Association, every product in the Solvit All Naturally lines are 100% Chemical-free, 100% Vegan, Cruelty-free, Eco-friendly and are Made With Organic Ingredients. We invite you to click on the navigation links below to order our many wonderful products and learn more about Solvit All Naturally, EczemX, Truly Ageless and Solvit All Naturally Pets! Solvit All Naturally companies are proudly USA owned and operated!
IMPORTANT  for all Southwest Therapy customers! If you use STAR as your checkout code you will get a 10% discount!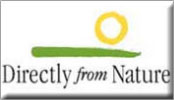 Direct From Nature:
Treat yourself to a unique shopping experience where YOU come first. Our staff are very knowledgeable about all our products and will be able to answer most of your questions and make recommendations for your specific needs.
You will find natural health care products and information for your Family and Pets.
IMPORTANT for all Southwest Therapy customers! If you use STAR as your checkout code you will get a 10% discount!
Sense apparel Bamboo & Organic cotton tees that inspire positivity.  You buy a tee they plant a tree! Be sure to use code: STAR  and receive a 10% discount.
Dr. Wolfes Energetic Healthcare Products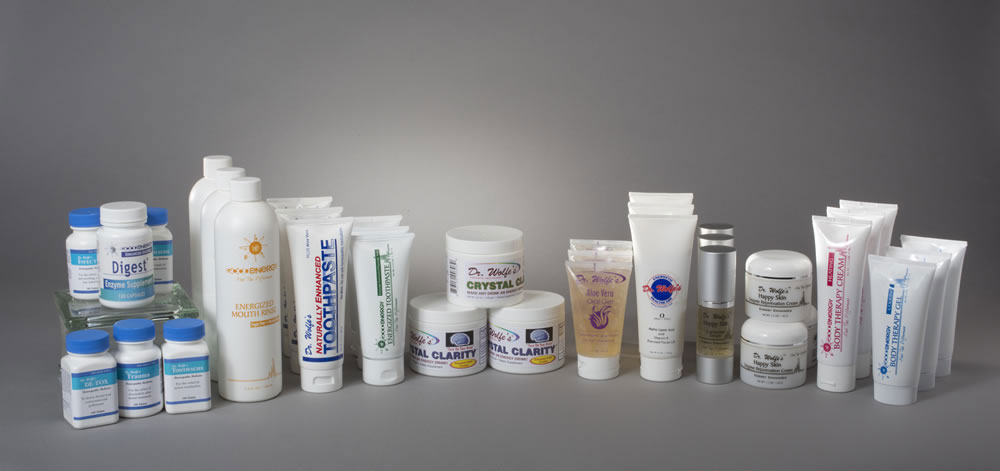 Bio-energetic products focus on stimulating the bodies energy field, encouraging health, rather than suppressing physical symptoms. The true challenge in healthcare is not to kill our pathogenic invaders, but to strengthen our own immune defense systems health to resist disease. Dr. Wolfes body therapy creams are all formulated with Good Energy Technology that restores and balances energy meridians, enhancing health through technology.
Receive 10% product discount using the discount code STAR on the drwolfe.com website.